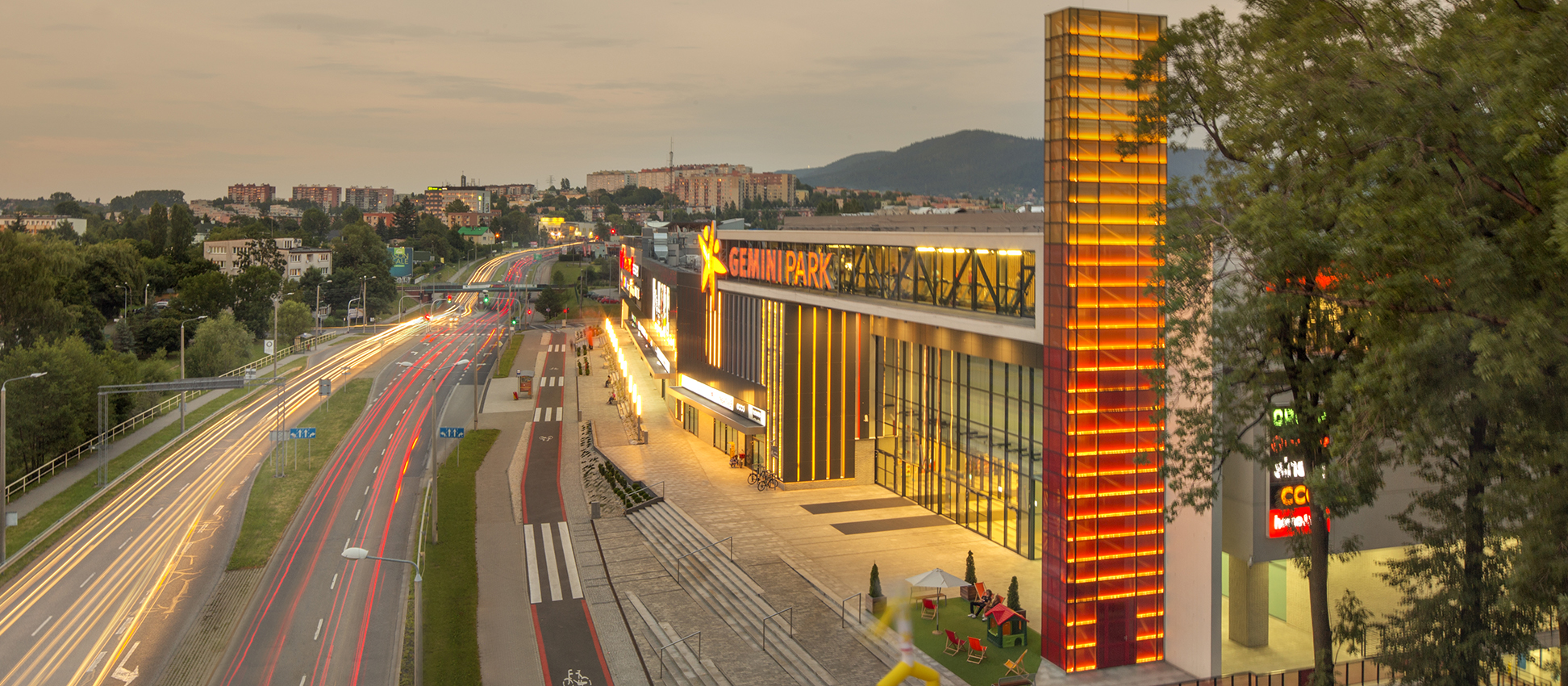 Gemini Park Bielsko-Biała is characterized by an excellent location and great transportation solutions.
We place special emphasis on convenience and a friendly atmosphere for families with children. A wide range of stores, convenient transportation, a wide range of attractions for children, as well as comfortable rooms for parents with children ensure smooth shopping and good entertainment. Right next to Gemini Park Bielsko-Biała is "Park – W DECHE!", a unique place that entertains and educates. It is the first facility of its kind in Poland where children become scientists and adults become children again.
The park covers an area of 5000 square meters and almost all of it is made of wood and environmentally friendly materials, the only such place in Podbeskidzie.
Gemini Park Bielsko-Biała pays special attention to the local community of Bielsko-Biała and its surroundings. We support charitable, cultural, and sports activities. We collaborate with the football team TS Podbeskidzie, the women's volleyball team BKS Aluprof Bielsko-Biała, the BBTS Bielsko-Biała volleyball team, and the BTS Rekord Bielsko-Biała futsal team.