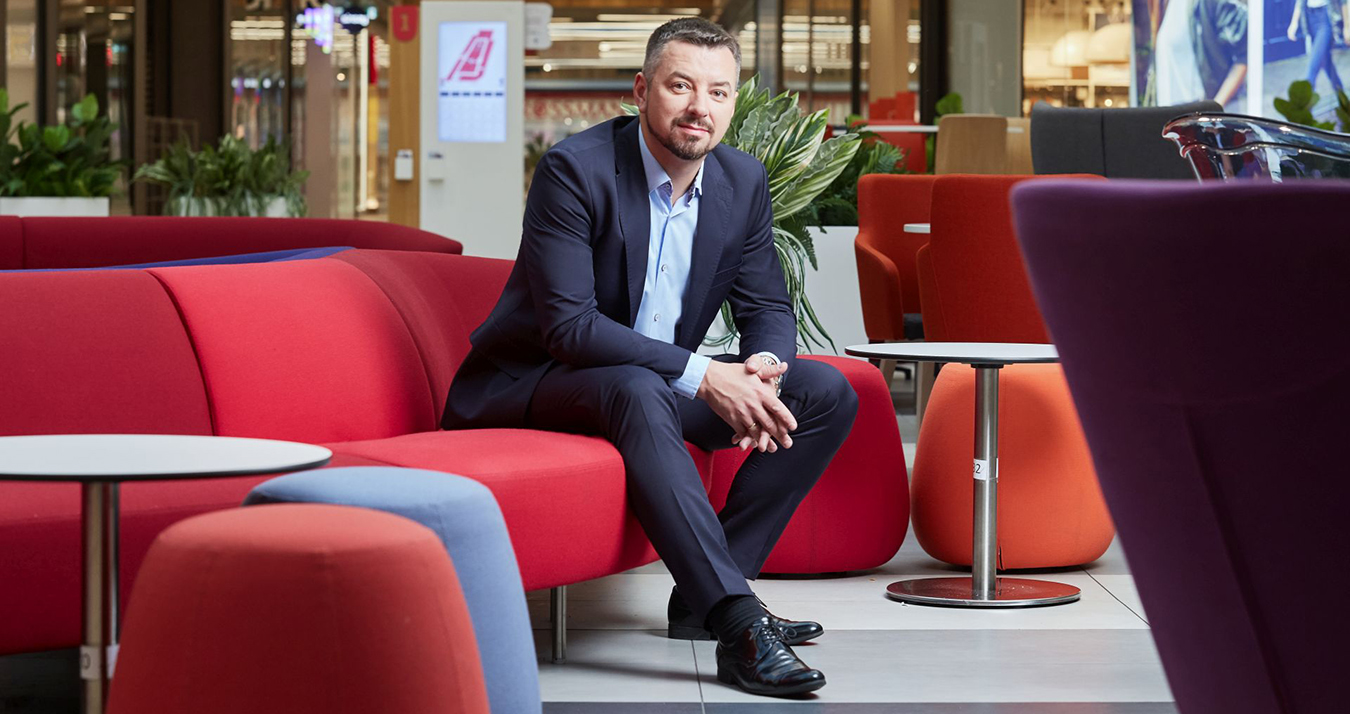 Investments strengthen Gemini Park Tychy's position in Silesia
The expansion of Gemini Park Tychy was completed this spring, which was the only investment of its kind carried out during the pandemic. Despite the challenges faced by the entire market, why did you decide to undertake this project?
Tomasz Misztalewski, director of Gemini Park Tychy: There were many reasons. Above all, we had been talking about the investment since the opening of Gemini Park in 2018. At that time, we also announced that a cinema would eventually be added to our facility. We wanted to keep that promise. Moreover, we found ourselves at a point in the development of the facility where we felt a strong need to create a modern entertainment offering based on an interesting cinema concept that would fill a gap in our offering, as well as in the local market. The latter had been struggling with "under-screening" for years and was thirsty for new quality. It was also crucial for us to transform the facility from a purely commercial one, which had already achieved local success in this formula, into a shopping and entertainment center with even greater potential, especially regionally.
It seems that you managed to achieve these goals?
T.M.: Yes, this is evident in the first few months since the opening of the new part of the gallery. Thanks to the cooperation with Multikino in Gemini Park, the most modern cinema in Silesia was created, literally packed with new technologies. Its debut significantly expanded not only our offer, but above all the functions of the facility. We have created a universal leisure attraction that has met customer expectations. This had a significant impact on our footfall, among other things. Customers found a new, very attractive reason to visit Gemini Park. The emergence of the cinema, as well as the new stores that were built in the extension, also had a positive impact on catchment. We strengthened ourselves not only in the local market, especially in Tychy, but above all in the regional market, which is evident in the growing percentage of customers who come to us from nearby cities. Today, our reach covers about 1 million inhabitants and extends far beyond Tychy.
But it was not only the expansion that influenced the position that the facility has today in Silesia. In just the last year, Gemini Park has gained several large tenants. This leasing boom must have had an impact on the facility's position?
T.M.: Yes, especially since it happened parallel to the ongoing expansion. Despite the caution that prevailed among tenants, we remained an extremely attractive business location, attracting large Polish and foreign brands, especially those that are important to us from a retail perspective. Examples here include the openings of HalfPrice, Media Expert, Bel-Pol, and Action. This is largely due to the attractive and wide consumer market, as well as how quickly the center established itself in the market, in just two years. The expansion was also not insignificant, signaling to tenants that we have ambitious development plans. We can confidently say that the past year has been fruitful in terms of leasing for both the gallery and the newly built part.
The fact that Gemini Park is located in the center of a constantly growing "power center" commercial hub, which is expected to have up to 100,000 square meters of GLA, also seems to play a significant role in its success.
T.M.: That's true, one of the biggest business advantages of Gemini Park is its location in the center of a constantly expanding commercial hub, which is expected to have up to 100,000 square meters of GLA. The fact that Obi and MediaMarkt are located in our immediate vicinity, and recently Castorama and Merkury Market as well, has a positive impact on us. Such a location, combined with our offer, increases Gemini Park's visibility in the region, provides a steady influx of customers, and also their circulation within the hub, between Gemini Park and standalone stores. Furthermore, the offer of many stores located in the surrounding area is complementary to our offer. An example is the home furnishing offer. In Gemini Park, we already have 8 stores in this segment, and in our immediate vicinity, there are 3 large stores. The same goes for the offer of electronics/appliances. This gives the customer access to a comprehensive and diverse offer that is located on a relatively small area. There are few conglomerates in Silesia today with such a rich offer. This sets us apart in the market, but also makes Gemini Park one of the strongest centers in the Silesian Voivodeship today.
What are the future plans for the development of Gemini Park?
T.M.: First and foremost, we are currently working on developing our gastronomic offer. Thanks to the expansion, we have enlarged the food court area, which has become a modern zone for integration and meetings. We want to utilize this potential by bringing interesting and unique local culinary concepts to Gemini Park, which will complement the existing offer. Discussions with potential tenants are already at an advanced stage.